No Regrets productions visition some citys around Europe..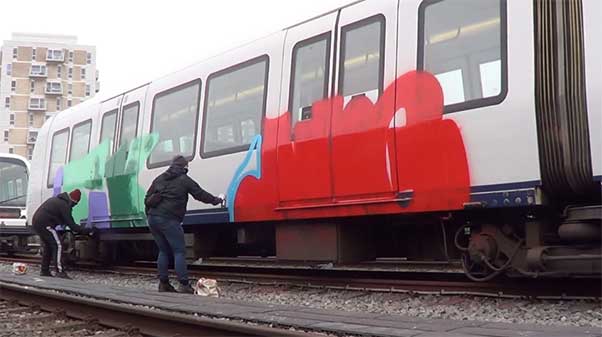 They say that a graffiti writer's second hobby is photography. Since it's the only way to immortalize the action, virtually all writers become accustomed to photographing their work, especially when it comes to pieces, and if they're on trains, even more so.
This is the topic at hand in this video made by the Dua Boys crew, in which they explain to us about the relationship between graffiti and photography, their boundaries, and also what it represents according to their own perspective.
It's the prefect excuse to accompany Zombie and Money on some of their trips and experiences, the majority of which occur in Italy, and enjoy their impeccable productions done in their jaw dropping style. This short documentary gives us a gift in the form of first class pieces, unique anecdotes, and above all, a lot of excitement and empathy, while at the same time offering us a moment for reflection on the meaning of graffiti and its rituals.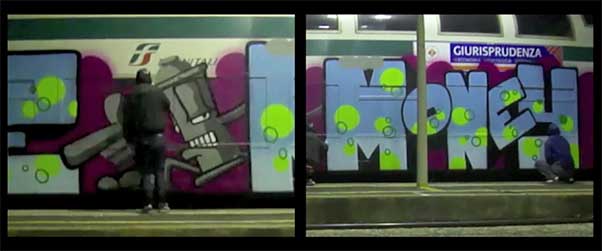 from mtn-world.
KM CK A4 FS Crews
and "Jävla Mongosar"
A4 KM CREWS
Nere i Stockholms tunnelbana fanns de första graffiti-tagsen som gjordes i 80-talets Sverige. Nu är de utplånade.
Med hjälp av en kontakt som kallades Tier guidades reportern Melker Becker ner i de milslånga tunnlarna under Stockholms tunnelbana för tio år sedan.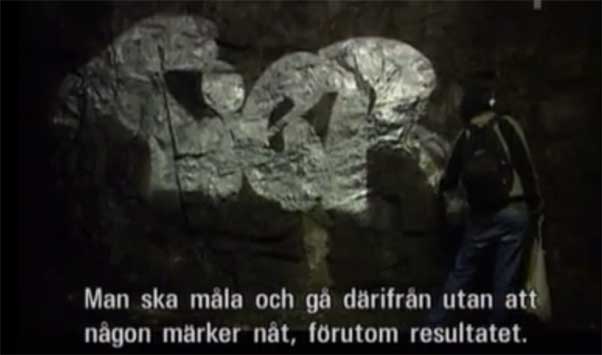 svt.

Remember back in 1996 ?#subkult96 happened 3 weeks event with the cream of hip hop , it was documented and now 20 years later we finally can get a rare re glimpse to this epic event and time
Alis #sincebackthen

Made in memory of and Filmed by Martin petersen
Saturday, September 3 at 5 PM
ALIS Wonderland
from facebook.