A few trains caught in Copenhagen, Denmark.
Titel: Brand
En serie porträtt med utgångspunkt i de överlevande från branden 1998 på Backaplan, Hisingen. Verket berör både ungas relation till eld och kampen efter för anhöriga och
överlevande.
Del av utställningen Hall of Fame på Järnhallen, Ringöns konsthall 2016.
Målningen finns på Manufakturgatan 8 på Ringön, Hisingen. Göteborg.
Tack till Bobby Stankovic, Nicole DeVaughn, Danijel Cheuy Gubic och Järnhallen, Ringöns konsthall.
No more silly rules
And no more law and order
http://sneakmkc.tumblr.com/
lokala idioter 1.0
MISSION, a series of train action videos aiming to portray different elements of painting on steel.

Chapter 1: Mission

For English subtitles press the subtitle button in the bottom right corner of the frame.

The films are produced and directed by Fabian Sigurd in collaboration with 4608.

For more info and further releases see www.4608.se or www.instagram.com/4608vandalism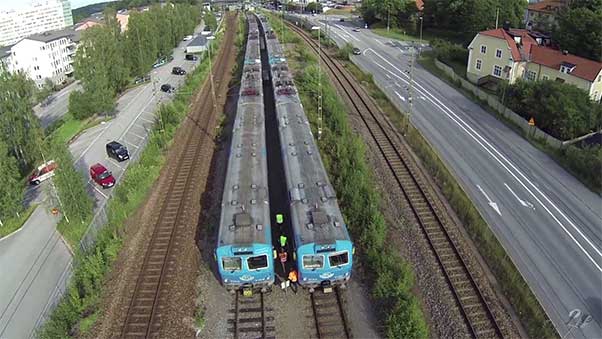 No Regrets productions visition some citys around Europe..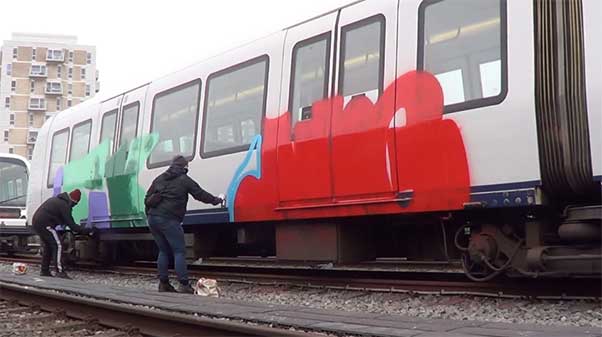 They say that a graffiti writer's second hobby is photography. Since it's the only way to immortalize the action, virtually all writers become accustomed to photographing their work, especially when it comes to pieces, and if they're on trains, even more so.
This is the topic at hand in this video made by the Dua Boys crew, in which they explain to us about the relationship between graffiti and photography, their boundaries, and also what it represents according to their own perspective.
It's the prefect excuse to accompany Zombie and Money on some of their trips and experiences, the majority of which occur in Italy, and enjoy their impeccable productions done in their jaw dropping style. This short documentary gives us a gift in the form of first class pieces, unique anecdotes, and above all, a lot of excitement and empathy, while at the same time offering us a moment for reflection on the meaning of graffiti and its rituals.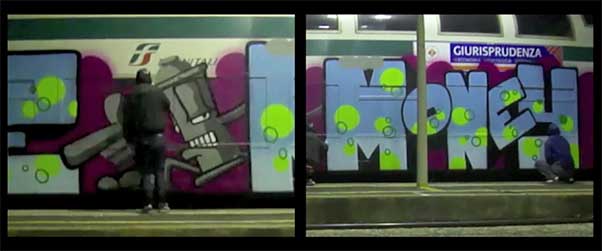 from mtn-world.
KM CK A4 FS Crews
and "Jävla Mongosar"
A4 KM CREWS