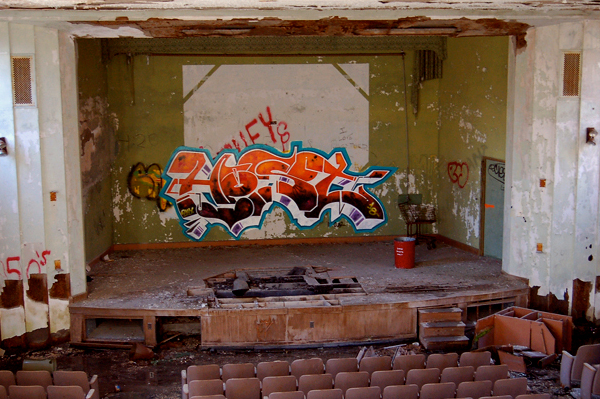 This is Host18 from Brooklyn NYC. These are some of the cool photos from his website. And a few quotes from an interview BombingScience did with Host18.
BombingScience: I can see through Flickr that you painted at some interesting spots like an abandoned theatre. How do you discover those places, do you keep them secret or do you share them with friends?

Host18: I have painted a few very interesting abandoned locations in the past year or so. The photographer FuzzyLogikz has provided some of these spots and she keeps them super secret.
See the rest of the photos and a short video after the link.

BombingScience: Can you tell us the story behind your second nickname,"41Shots"?

Host18: Yes, of course. In 1999 an unarmed immigrant named Amadou Diallo was murdered by New York City police by shooting him 41 times. He was murdered in cold blood. NYC has a strong history, present and I'm sure future of police brutality. Police murder and assault innocent people often here and it usually goes unrecognized. Writing 41Shots was my way of being a small reminder to people who forget so easily about the corruption that goes on around them.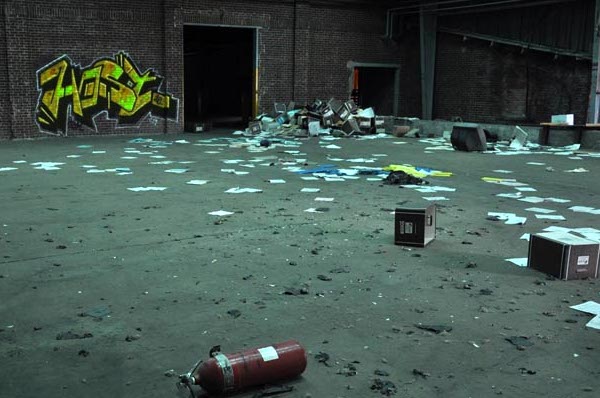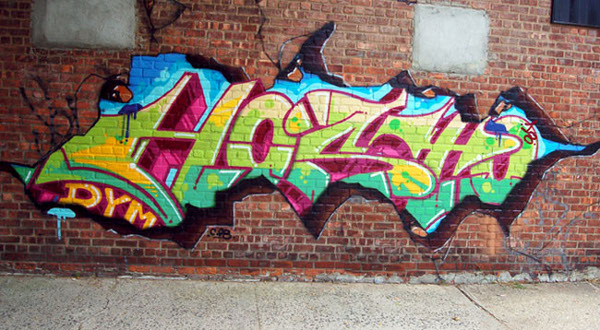 This is a nice timelapse video of Host18 doing the piece in the first photo on this page.
HOST18 of NYC lays down some funk for the WasHere Project.
Video by Phil five.
2009
All photos from hosteighteen.com.
Interview at bombingscience.com.