Update 2:
Vk.se has some new information about the movie. The movies premise has changed to include "just" the writers 0331c, Arise and Tomcat and the finished movie has been cut down to 15 minutes so it can be shown at short film festivals.
– Vi ville inte göra den tråkig i och med att det är så lite snack, och den ska passa på filmfestivaler som har 15 minuters gräns för kortfilmer, berättar Tage.

Arise, Frank, Tomcat, Moter, 0331c and Clito
We have sent a film camera to 6 graffiti writers from around the world to document their everyday lives.
After a month of documentary, material was sent back to us. The result was a documentary in 60 minutes with stunning materials and transparency of the six individuals' lives…
via bates
Update:
Kusin wikanders website is (back?) up and it has some more details about their upcoming movie. The footage was shot in April and May 2010 and on a trip to Copenhagen a month ago.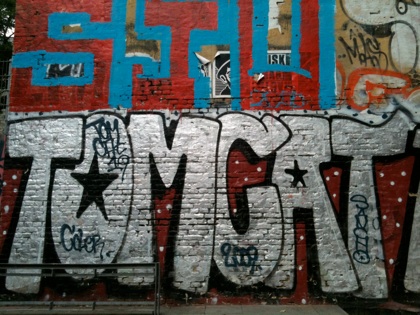 Six days Six graffiti writers Six cameras Six themes Six strong wills
[…] The selected writers have chosen a theme that is central in their lives, such as, intensity, love, ingenuity, etc., and have subsequently been given a free hand to record these individual themes.
0331C – Moscow, Russia
Frank – Helsinki, Finland
Arise – Stockholm, Sweden
Clito – Torino, Italy
Moter – Saint Petersburg, Russia
Tomcat19 – Copenhagen, Denmark
From Kusin wikander