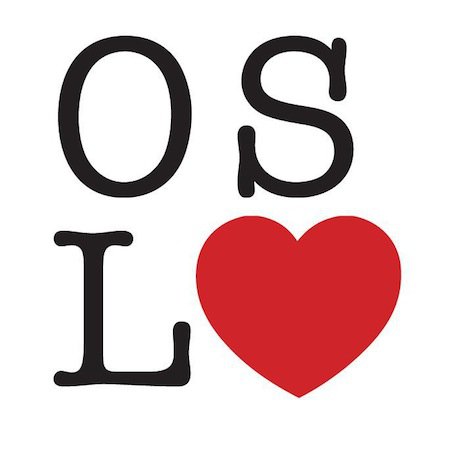 My condolences to all those affected by this Fridays tragic crimes.
I looked through the "manifest" of the man who attacked Norway and now I can't help but wish he had continued to "bomb" just Oslo Sporveier. Here are a few quotes detailing his years as an active writer.
I can personally attest to the negative results of the hip-hop movement (and the hip-hop mentality) as I was a part of it for several years (from 13-16 and somewhat up to the age of 18).

When I was in the movement, I remember we declared a war against Oslo Sporveier (Oslo's subway company) and our goal was to bomb them continuously (punish what we saw as our enemy, through bombing train sets and property with tags and pieces).

I remember my active years in the hiphop movement as a continuous and intense orgy of misconduct, manifested primarily through tagging and piecing. During my two most active years at the age of 15 and 16, I estimate that myself (Morg), Richard (Spok) and Jon Trygve (Wick) inflicted property damage (through bombing raids – "tagging") of approximately 2 million Euro combined of which I inflicted aprox. 700 000. The three of us were the most active of a loosely distributed "tagger force" numbering approximately 1000 at the time. This was during a primary peak of Hiphop, in 1994-1995. I estimate that the numbers of taggers have been reduced substantially since then and hover at around 200 individuals today in Oslo. I remember one time when I was 15; me and Marius stole a bolt gun from a construction area and destroyed 20 high tech ticket systems. It was a part of our rebellion against the city sub way company, a mentality developed and nurtured through the destructive role models of hip hop. The orgy of destructive behaviour ended just after I got caught making a piece together with friends. Until that point people like me saw hip-hop as life itself. I had to make a choice, either to get away from hip-hop or end up like so many others who had destroyed their own future. The choice wasn't easy at the time but I eventually made the right choice and abandoned the hip hop movement and all my old friends at the age of 16.

I used to "tag" with B gang members when I was 15 and 16 (under the call sign of GSV).
Update: from Deztroy.
FUCK YOU TERRORIST!!!!!Anders behring breivik skryter på seg og ha vært oslos største tagger/graffiti maler fra tidlig 90 tallet. Dette stemmer overhodet ikke og det vet alle graffitimalere. Han var en noe aktiv tagger rundt 93-94 fra vestkanten av byen og var helt rævva Og er nå en jævla barnemorder av et facistisknaziterrorist landsviker svin.
Et stort fuck you fra hele oslo.
OSLO WRITERS:
He was never that much up. It's his narcissistic, egocentric view on things and far from any thruth and facts.
xyz163:
actualy an old mate of mine used to be his mate, there are no pictures as the only thing that was up for a while was some tags, and his ugly throws, the dude was never "the king", my long lost mate told me some stories about him some years ago how about how he used to collect bus hammers, for him i think graff was another part of his confused id phase, he had some throws in a parkinghouse in a suburb called kolbotn for a few years, but this place was demolished to make way for a new shopping mall and some apartments, there is nothing there, they were the basic "toy bubble" letters(the first thing you learn how to draw sort of not even the seen bite bubble letters, think comet ala 1977, nice in 77 but not so cool in 93 eh),there are some tags up aroud skøyen still maybe, but if i go there and see them i wont be taking any photos im going to cross them out;)
I understand may of you think this is fascinating but dont overplay anything just because he mentions graff in his manifesto, i wouldnt even have noticed him if he hadnt been writing with my friend, my friend was into dropping acid and all that so im pretty sure they never had any contact in at least at least 16 years, pz