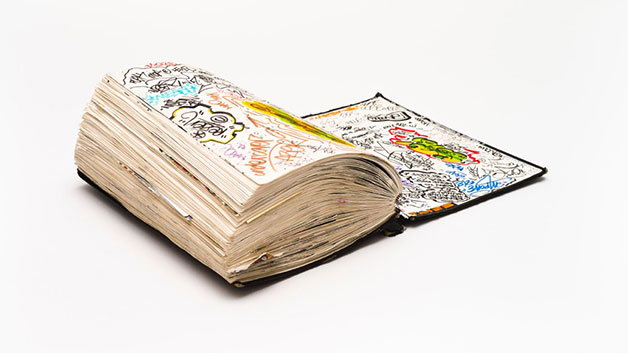 'Copenhagen Blackbooks' is a unique compilation of 32 Danish writers' blackbooks. All writers have contributed with tales and stories, giving the reader an unprecedented and truly rare insight into the secret pages of a vandal.
The book contains 280 pages and is written in english.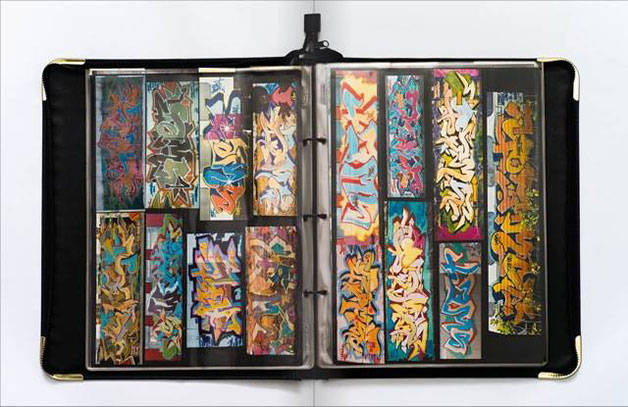 Vores nye bog rammer gaden i baggården hos Le Fix torsdag d. 22. maj kl. 15:00-18:00.

'Copenhagen Blackbooks' præsenterer opslag fra 32 danske graffitimaleres blackbooks.
Check de hemmelige arkiver, og læs deres personlige fortællinger om den vigtigste bog for en skriver.

Bogen er på 280 sider, og kan på udgivelsesdagen købes for 200,00 DKK. (Normalpris 250,00)

På pladespillere: DJ JAN & DJ Typhoon

I galleriet viser vi filmen 'Ulovlig Kunst' som er den første danske graffitifilm lavet af Mads Brügger i 1987.
Medvirkende: Kin, Rezq, DSB, Egon Weidekamp m.fl.

Vi håber på at se dig til et hyggeligt get down i baggården hos Le Fix, Kronprinsensgade 9B, 1114 København K

Alle er velkomne!
from facebook.