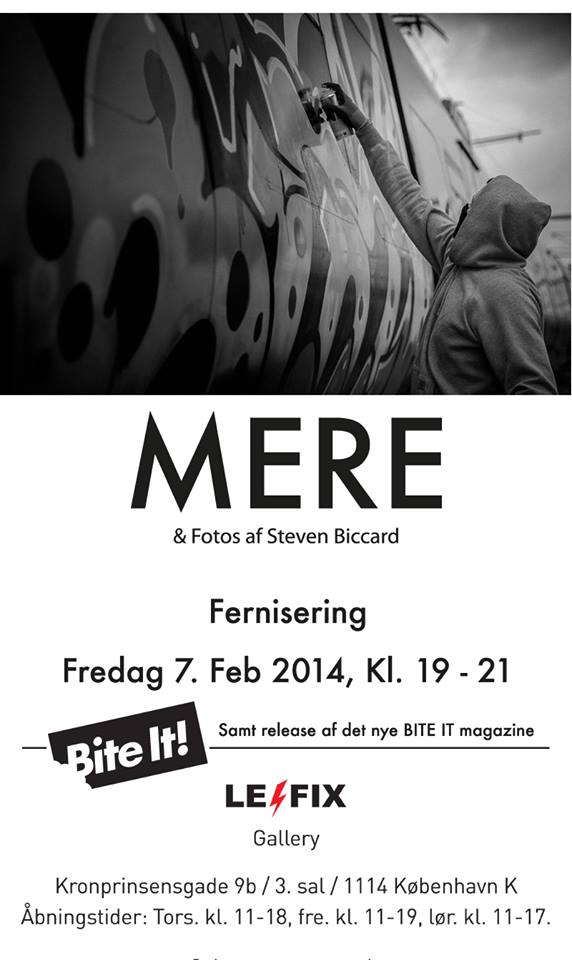 Next show at the Le-fix Gallery is MERE supported by Steven Biccard´s foto documentary. MERE change the Train paintings out with canvas for this show – // So we fully recommend you to come and see the result / MERE has also focusing on framing the canvases -as an incorporated piece of the full art work. // The MERE show will also include Magazine Release of BITE IT vol.3 / Where MERE is featured with interview // Music will be played by DJ Molla 🙂

Friday, February 7, 2014 7:00pm until 9:00pm
Le Fix, Kronprinsensgade 9b, 1114 København
from facebook.