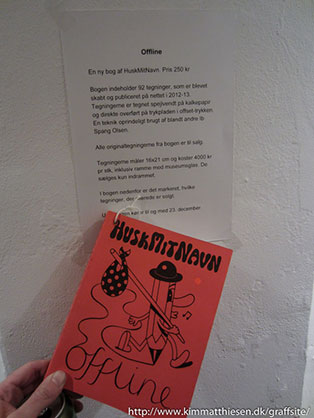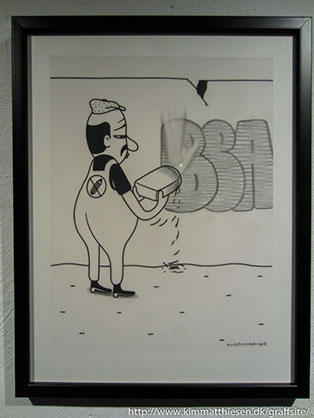 Here is a new one hour interview with Husk mit navn (in Danish). And photos from his show back in November.

Engang var han nødt til at være anonym, for han tegnede graffiti og det er ulovligt… I de seneste mange år har HuskMitNavn holdt fast i anonymiteten, for det passer ham meget dårligt at være et genkendt ansigt. Og hans kunst har hele tiden forandret sig, fra graffitien til plakatkunst, til finurlige tegninger og samfundskritiske spørgsmålstegn i mange former, kæmpe malerier på gavle, på direktionsgange, i gallerier og på museer – ude og inde – og meget gerne modsat. Karen Secher er På tomandshånd med HuskMitNavn. Tilrettelagt af
Thomas Holmby Hansen, Karen Secher og Simon Haugaard Corydon.