Cerdo is painting one of the temporary walls in Stockholm.
We went out with Cerdo to film him when he did his first piece of 2017.
Boom!
Premiäravsnittet med Brase & Munk från San crew är äntligen här!
I bakgrunden kan vi höra Brase dotter som jollrar och leker.

För mer info:Facebook – facebook.com/andrasidansparet
Mail – andrasidansparet@gmail.com
Instagram – @andrasidansparet

Stockholm backjump in 360° video.
Loop colors in 360 train action!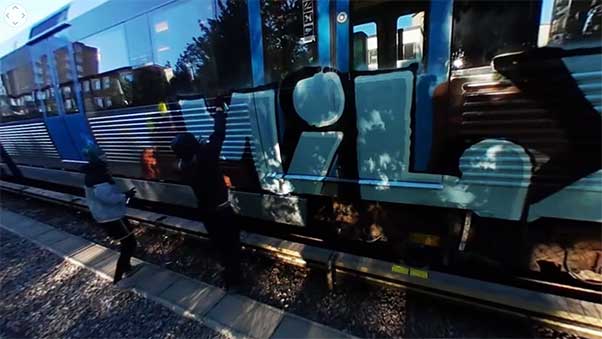 Julie from TUM crew painting a clean wall in Malmö..