Paris, Copenhagen (05:00), Rotterdam, New York…
A few trains caught in Malmö, Sweden.
Amazing China inspired mural by RYMD, HETUS and OTRES. Check out this great production painted in Ramhäll, Sweden. Recorded and edited by Woodhill Studios Instagram: @woodhillstudios.

FOLLOW THE ARTIST ON INSTAGRAM:
Rymd @rymds
Hetus @klottrare
Otres @otres1
In this fifth episode in the RUNNERS series we feature graffiti writer Gomer, check it out for a couple of nice actions.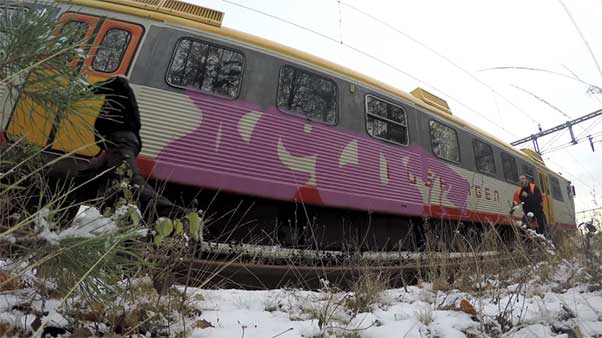 A few trains caught in Copenhagen, Denmark.