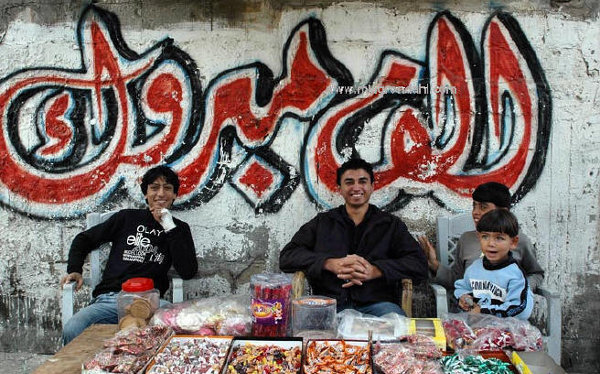 On english.aljazeera.net there is an article about the propaganda graffiti made in the Gaza strip.
local government not only tolerates graffiti, but actually provides workshops on how artists can improve their technique.
Mia Gröndahl made a book called Gaza Graffiti: Messages of Love and Politics the author of the article talks a bit with her.
"Gaza's graffiti is so integrated into the society which makes it very interesting. You're not out there tagging just for yourself. You are tagging for the party you belong to, the block you belong to, for a friend who is getting married, or a friend who was killed. It's an expression of the whole range covering life to death."