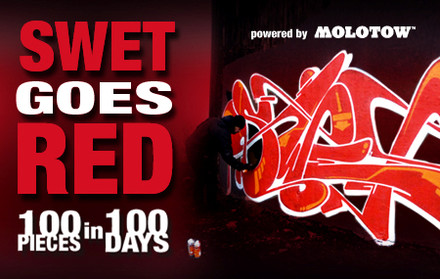 From molotow.com
At the moment we are cooking on fresh new projects with our friends scheduled to start by the beginning of 2010. One of these kicks off on december 1st 2009. In a few days we start to upload one piece of Swet every day, due the period of 100 days. In summary we talk about 100 pieces in all done with the new Swet 100 Traffic Red 400ml. Every single day until march 10th 2010 Swet will be out for painting (what he do anyways) and the updates can be seen at our special SWET goes RED section….watch out, further infos and upcoming projects coming up soon.
Also check out a short interview with ilovegraffiti.de/lars
For me it's a challenge to see if I can find the time to paint even more without neglecting work or my family. And of course see what I can do with my style when all the pieces have to be different and with only one fill in colour to work with.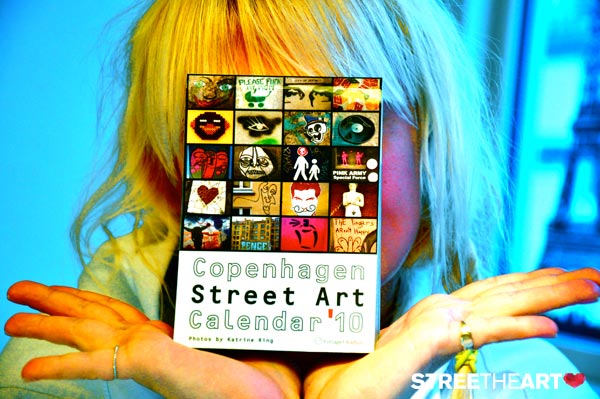 Du kan stadig nå det – Denne flotte og fine street art kalender fra Forlaget Radius (Katrine Ring's Street Art Calendar 2010) kan blive din. Har du fundet en skat i byen? Og har du ingen at dele den med? Vil du vinde kalenderen? Så send dit bedste billede til writeus@streetheart.dk. Og deltag i lodtrækningen og få samtidig muligheden for at få dit billede med i deres GADEHJERTE GÆSTEBOG. Vinderen udtrækkes d. 28. november og får direkte besked.
Show in NYC on the 3rd to 10th of December. Exhibiting among others will be bates and swet.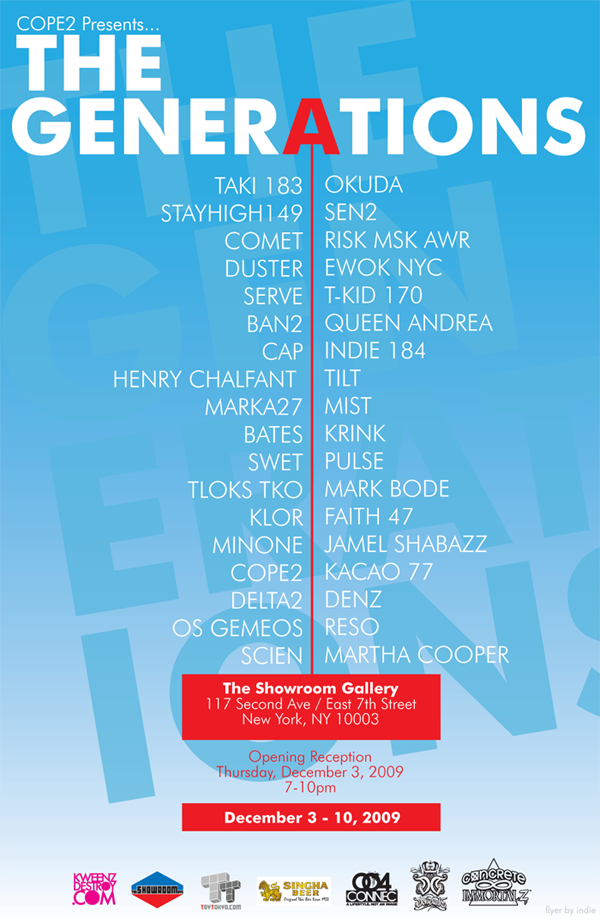 via COPE2 blog
Drop your old leather wallet! Join the new revolution in men's wallets and women's wallets and experience the best thin wallet you will ever own.
Lækkert med levende billeder til en forandring. Keep it coming.