This episode I catch up with Danish artist HuskMitNavn. Over many years he has built up his name to become a prominent artist within the contemporary art, graffiti and street art scenes. He has recently gaind a huge following from 3D drawings that he has been posting on instagram. Check out more of his work at www.huskmitnavn.dk and on instagram @huskmitnavn1
Kaos: Exploration. HAM metro • 6.4.2016→ • tickets 0€

Swedish graffiti artist Kaos paints in HAM Metro gallery, Kamppi, Helsinki. The piece is part of Kaos: Exploration exhibition. Exploration is produced in cooperation by HAM and Make Your Mark Gallery.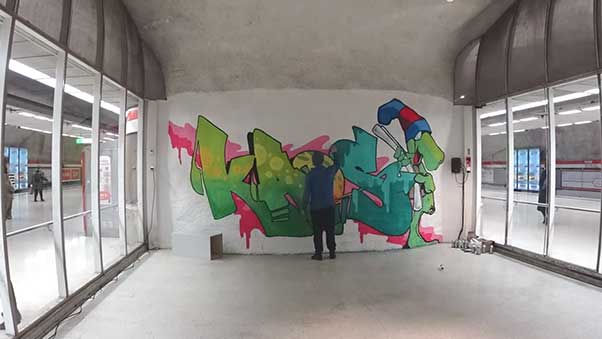 Watch how this South Sweden street graffiti artist chooses different ingredients and makes a platform open for improvising. Listen to how this artists can embrace his good qualities while still excepting his limitations. STOOP 55 introduces MARR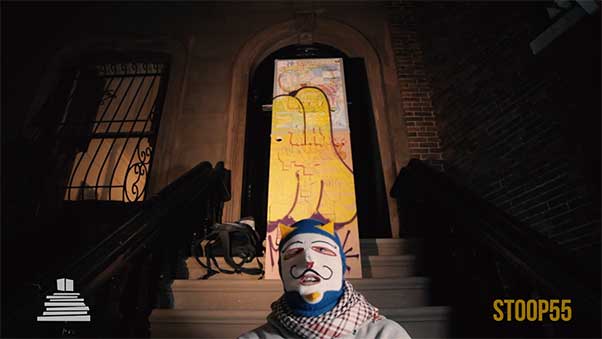 Jag blev tillfrågad om att fritt gestalta konstprojektet OMSTart på slussen till musiken som gjordes av DJ Vadim (Ryssland) under sommaren och hösten 2015. Här är den färdiga filmen 🙂 Gå in på http://slussenomstart.se för mer info och bilder på Instagram @slussenomstart

OBJEKTIVITET heter verket som är ett samarbete mellan Nug, Rolf Carl Werner, Fits, Ola Kalnins, Ruskig Ångest, Mr.June, Ikaroz, Kim Demåne, Blue, Gouge, Amara Por Dios & Erse

Konstnärlig ledning: Pärra Andreasson, Assistent: Kerstin Simonsson
Huvudman: STOCKHOLM KONST