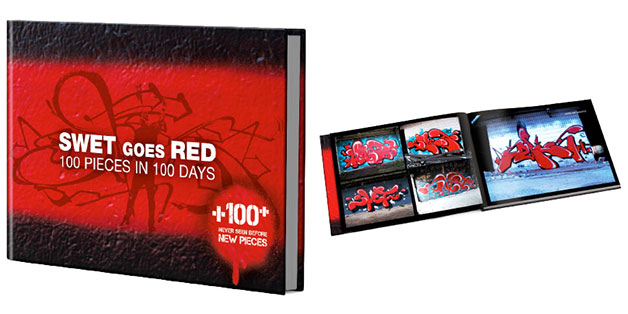 In December 2009 Copenhagen based SWET kicked off his project SWET GOES RED – 100 pieces in 100 days. Now finally he released his monumental works in a 244 page book with all of his 100 pieces plus 100+ NEW and to this date – unrealeased pieces. A MUST HAVE – not just for fans of this extra-ordinary writer.

• "SWET goes RED" hardcover book, DIN A5
• 244 pages with more than 300 color pictures
24,95 €
Buy it at molotow.