hip hop graff sprays on trains and streets with polka uzi nerg guer and more. Stockholm Copenhagen and Rome.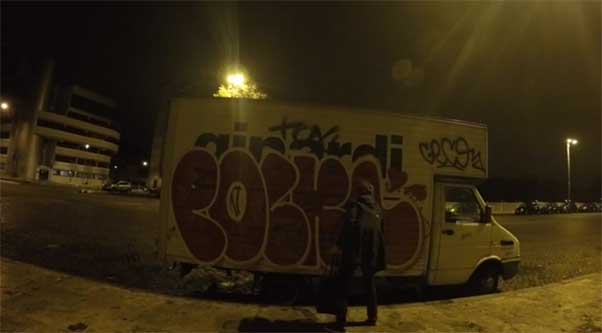 A video about an interrail through Europe.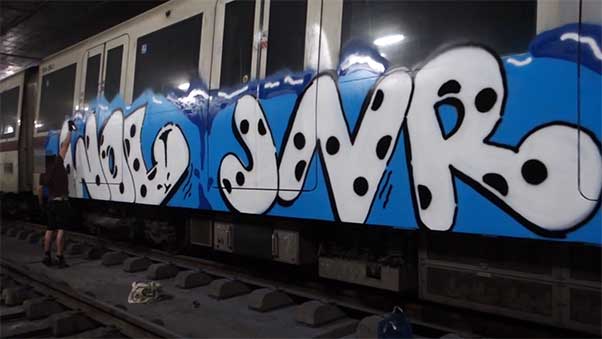 An inside look on the irreverent world of graffiti, in a short documentary.

Music: Qui aura ma peau part 2 – Sultan feat Youssoupha, Redk & Canardo

We don't own the rights on this song
So, apparently my music was picked up by some members of Belgium's most notorious and infamous graffiti crew NAWAS. When they found out that I was also a filmmaker, I was offered to follow them and the Italian RFC Crew on a tour through Italy.
Back home, in the editing room, I got inspired by the brilliant art of NAWAS & the RFC Crew. So I figured it might be a pretty cool idea to combine their work with my own, which culminated in the first promotional video for Welväert.

https://www.facebook.com/WelvaertMusic
https://soundcloud.com/welvaert
All the video inserts are filmed in 2013, the set was made at the end of last year. The movie shows a writer on few trips and him meeting local writers, and painting with them. In the video set you can see actions from Sarajevo, Zagreb, Belgrade, Podgorica, Athens, Catania, Napoli, Rome, Milano, Torino, Berlin and Wien. All the actions include painting only trains and metros.
It seems that the project 'Bello Gesto' is endles. Photographer Gerard Fournier has released this video showing an action on a Trenitalia, in which one writer makes a panel of 'Beautiful Gesto'.
If you haven't the 'Book + DVD – Bello Gesto' yet, you can purchase at the following websites:
Italy : graffitishop.it
France : allcity.fr
Deutschland : stylefile.de
Spain : sprayplanet.com
Belgium : montanashop.be
Switzerland: layup.ch