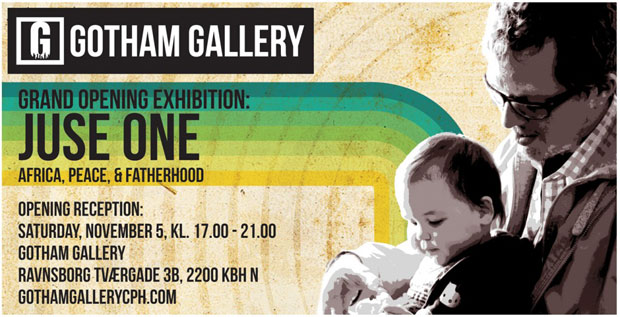 There is a new gallery in town called Gotham Gallery that have two shows lined up.
Excitement is brewing, and anxiousness is rising… We are rapidly approaching the grand opening of Gotham Gallery! On November 5th, we will open our doors for our first exhibition – new works from graffiti artist/owner Juse One entitled "Africa, Peace, & Fatherhood." […]
Come to Gotham Gallery on November 5th from 4:00 to 9:00, and join us for the celebration of our grand opening.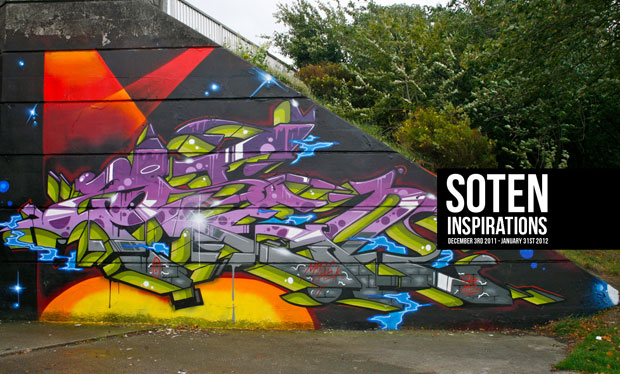 In December, Gotham Gallery is very excited to bring in one of Denmark's top graffiti artists, Soten (SSH, SDT). […]
Come to our opening reception on Saturday, December 3rd from 16.00 to 21.00, and see the show live. "Inspirations" will run from December 3rd 2011 through January 31st, 2012.
from Gotham Gallery via dubcnn.dk.