Graffiti vandals are caught on camera using dangerous new tactics to disable metro trains before defacing them. 04/12/13
From brisbane times.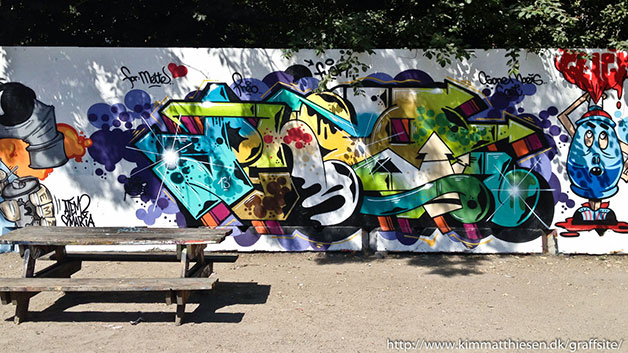 Copenhagen has decided to keep funding the legal wall by Nørrebro station for another year. They will keep paying the 245.000 DKK the wall cost yearly. Included in that figure is the 125.000 they pay to themselves in rent a year. Read about it on politiken.dk.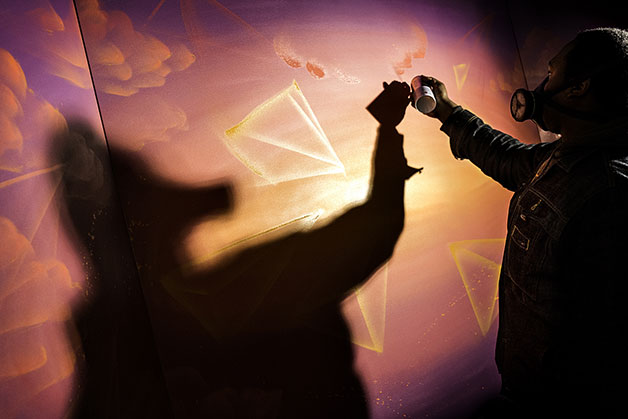 Brorsons Church on Nørrebro asked Juse one to do a new Altarpiece for them. Read about it on politiken.dk.

Here is a news segment that shows a few of the tactics that police in Queensland, Australia use.
Every year millions of dollars of damage is done to trains, buses, and public and private buildings by graffiti vandals. Report by Neil Doorley.
via flashback.
Grafittistjerne maler københavnsk plankeværk
En kendt kunstner fra New York afslører nyt kunstværk på en københavnsk gade
Når det begynder at krible i spray-fingeren på en grafitti-maler, så gælder det om at finde et passende lærred. Og jo større jo bedre. Den tidligere rapper L Ron Harald overtalte derfor Danske Fragtmænd til at få lov til at lave graffiti på en af deres normalt lyseblå trailere. I dag skulle kunstværket så ud og rulle for første gang.