New developments in the case, out of Corpus Christi, Texas, that has been making its rounds on the graffiti sites during the last week.

It is the case of an 18 year old kid who got convicted of damaging "30 some odd places of business and homes and public signs" with graffiti and sentenced to eight years in jail. The damage amounted to $7300.
On Thursday the judge has had to reduce the punishment, not because she wanted to, but because of a new law that went into effect September 1 which prevents "stacking" the sentences in cases like this. It means Perez now only has to serve 2 years instead of the 8, plus 2 years of community service.
How it is possible for a judge to not be aware of the applicable law is beyond me and seems like a much bigger problem than $7300 of graffiti damage caused by a kid.
Still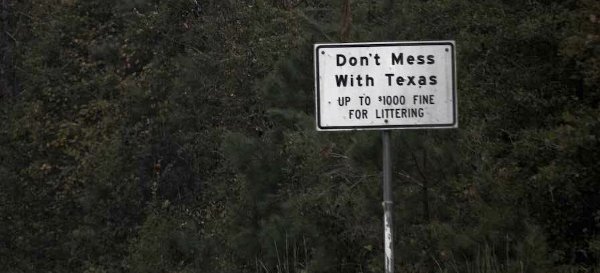 Photo from my personal site.