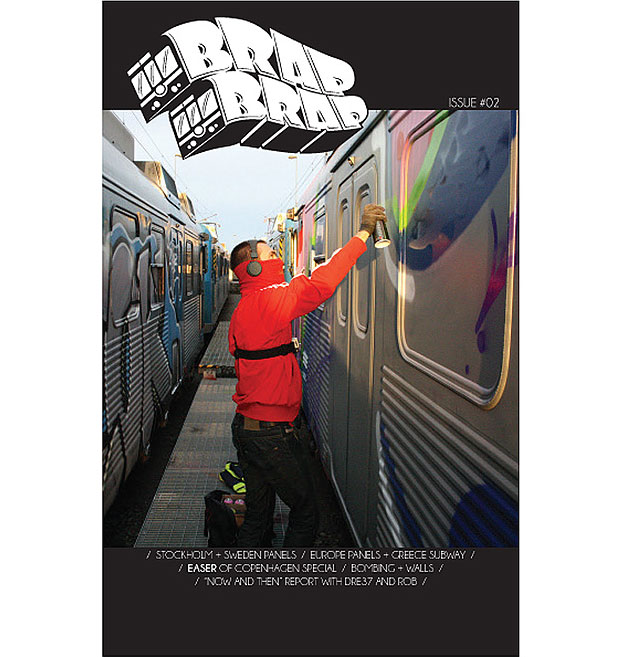 The second issue of Brap Brap can now be bought at highlights (from Sweden only).
Det här är det andra nummer av Brap Brap och precis som första numret är det i A5 format. Fokus i detta nummer ligger på Stockholm och du får dessutom en special med Easer från Köpenhamn som visar sina grymma tågmålningar. Du får även en raport from stockholms tågscen där de pratat med Rob och Dre37 där de berättar hur det var att måla för i tiden jämfört med nu. Brap Brap har också hunnit med att ta sig till Athen i Grekland för att kolla in tågscenen under finanskrisen.

36 sidor fyllda med braskit: bombing, tåg och chromepieces.
40 kr.
Preview @ highlights.