Update: Tonight.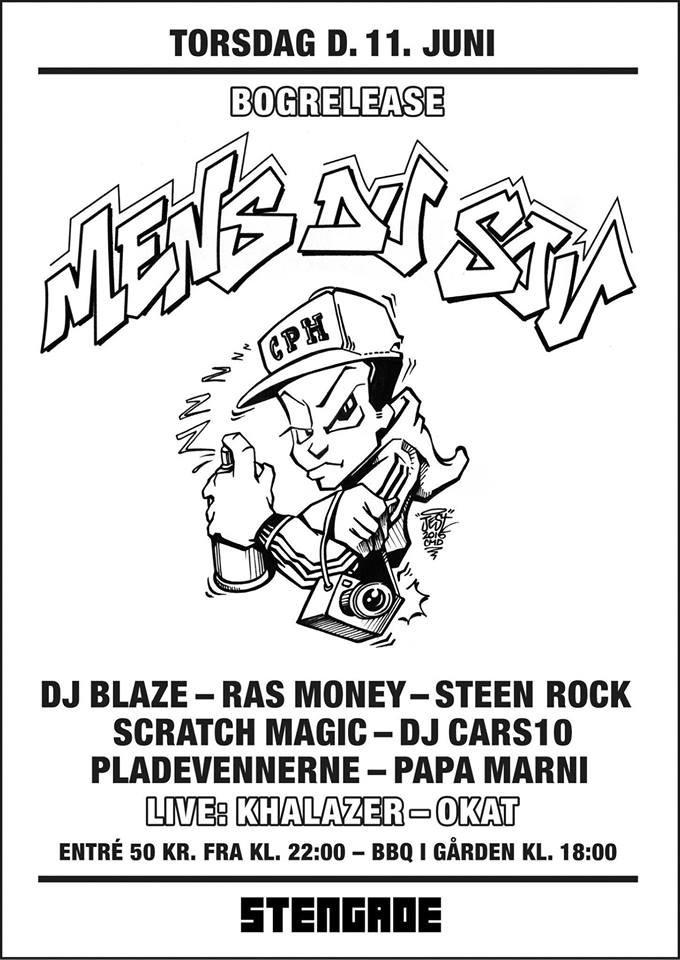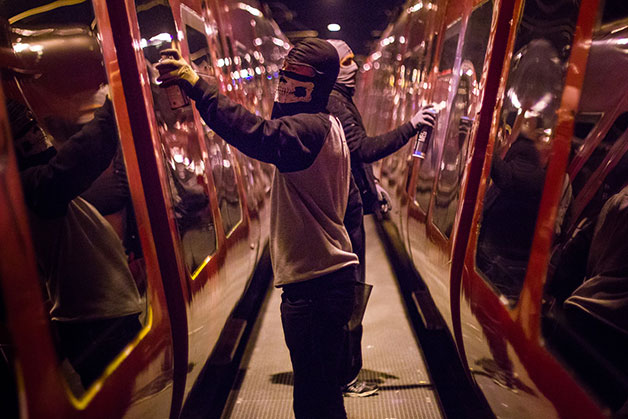 MENS DU SOV er resultatet af de to danske fotografer Anders Giversen og Simon Dokkedals dokumentation af Københavns graffitiscene. Få et unikt indblik i graffitikulturens hemmelighedsfulde verden, fotograferet udelukkende om natten i København.

Fotograferne tilbragte et år med at få kontakt til de mange graffitimalere, en opgave, der krævede, at de fuldstændigt lod sig absorbere i graffitikulturens uskrevne spilleregler, mens de kæmpede med svagt lys, stressende missioner og gentagende gange blev jagtet af vagter og politi.

Udstillingen vil vise udvalgte billeder fra bogen MENS DU SOV – mere end 250 siders hardcore graffiti action fra malere og crews som RENS, SABE, FYS, MOA, DIA, FK, EASER, WEEK, GRAPE, SPYO og mange flere.

Vil du være sikker på, at få et eksemplar af denne bog, så forudbestil bogen her!
http://mensdusov.com/
From facebook.
Filmed by Theis Mortensen. Edit and color grading by Nis Boye Møller Rasmussen.

Behind the scenes of the upcomming book Mens Du Sov.
MENS DU SOV is the result of two Danish photographers' documentation of the Copenhagen graffiti scene.
Get a unique inside look on the secretive process of illegal graffiti, shot only at night in Copenhagen, Denmark
More than 220 pages of hardcore graffiti action from writers and crews such as RENS, SABE, FYS, MOA, DIA, FK, EASER, WEEK, GRAPE, SPYO and many more.

The book will be printed in a limited edition.

By Anders Giversen & Simon Dokkedal
facebook.com/mensdusov
mensdusov@gmail.com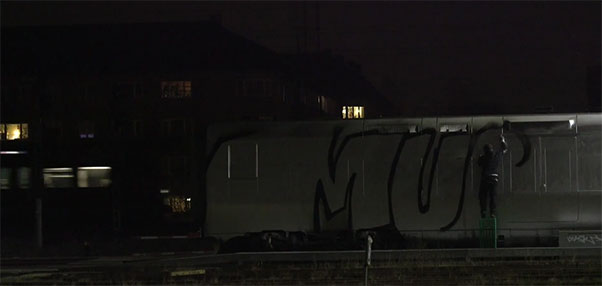 RELEASE JUNE 5th !!!

INCOGNITO MAGAZINE is celebrating ten years in the making with this 17th edition of the magazine. A thick, luxurious 68-page special edition is on the menu featuring three trendsetting style wizards:

-The legendary Swedish writer Caster, The French king of abstract graffiti Saeio and the North American machine Begr. Also featured is the photographer Edward Nightingale who delivers a fresh photo special.

Else than that, the sections of trains walls and bombings are packed with more heat than ever before featuring the world's best writers such as Horfe, Reko, Abyzz, Tomcat19, Oker, Keno and many more!
This is a edition you don't want to sleep on and we strongly suggest you get your copy now!

http://www.incognitomagazine.com
http://www.spraydaily.com
Supported by: http://ncformula.tumblr.com

You can pre-order Mens du sov now on mensdusov.com.
Pre-order now! http://mensdusov.com

MENS DU SOV is the result of two Danish photographers' documentation of the Copenhagen graffiti scene.
Get a unique inside look on the secretive process of illegal graffiti, shot only at night in Copenhagen, Denmark
More than 250 pages of hardcore graffiti action from writers and crews such as RENS, SABE, FYS, MOA, DIA, FK, EASER, WEEK, GRAPE, SPYO and many more.

The book will be printed in a limited edition. Pre-order now and recieve your order before the official release (out in stores June 12th 2015)
If you like the project please support by ordering the Deluxe edition and recieve unique prints, signed books etc.

By Anders Giversen & Simon Dokkedal
facebook.com/mensdusov
mensdusov@gmail.com