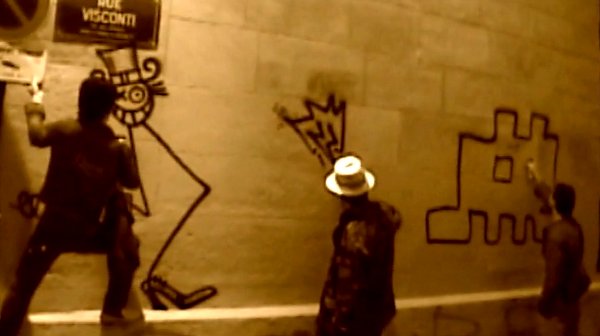 It turns out that the rumors around the Internet were true. Banksy is in Utah, at the Sundance film festival, to promote his new movie.
Exit Through The Gift Shop – A Banksy Film
– the world's first street art disaster movie
the story of how an eccentric French shop keeper turned documentary maker attempted to locate and befriend Banksy, only to have the artist turn the camera back on him.
The movie is due to open in British cinemas on the 5th of March.
banksyfilm.com
BBC
via nuart.no
Update:
The danish newspaper politiken have an article about the movie up on their site.