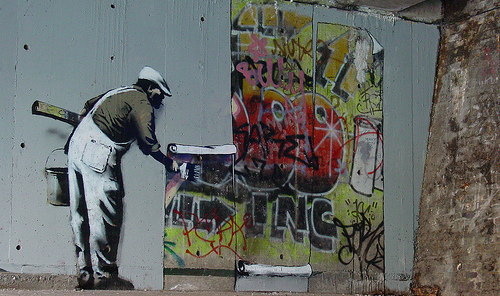 Banksy covered up an old piece during his latest outing in London.
threeonerl says:
I rember the robbo piece under neath go up nearly 25 yes back- it is a great shame thAt the person did not understand why that piece stood there for so long- if you don't know the piece was done by someone that was one of the uk greatest graffiti writers
From nolionsinengland via hurtyoubad.
NoLions has a rundown of what Banksy also did that night.