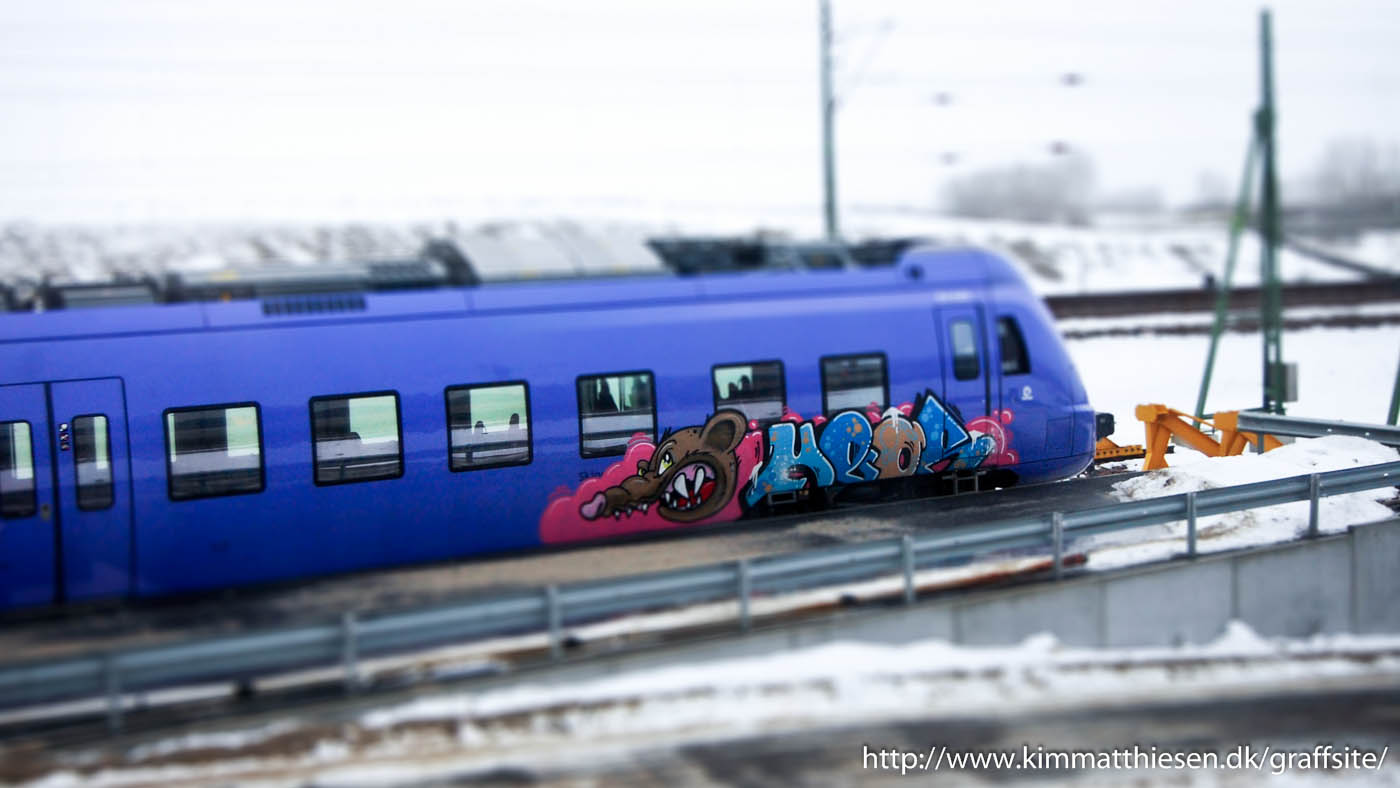 Today hd.se posted stories about how plain clothes security guards from the company ISGS i Sverige AB surveilled train depots in Helsingborg and Malmö while hiding in bushes using night vision binoculars.
"Sebastian och hans kollegor var på plats vid 21-tiden och intog positioner för att ligga och spana mot uppställda tåg" […]
"Kollegan Pålsson ställde sig på motsatta sidan av Axeltoftavägen med en värmekikare riktad mot järnvägstunneln som går under E6:an".
Ur vittnesförhör med Sebastian Premholt
The same security guards have also followed people they suspected of being writers.
De har ofta legat gömda sent om kvällarna och om de upptäckt en klottrare har de gripit denne själva eller med hjälp av tillkallad polis. Vid något tillfälle har man följt efter och spanat på personer som man trott vara klottrare.
Hd.se writes that they did this, even though it is illegal, according to Lars Sjöberg who is Swedish police's expert on surveillance law.
– Ett bevakningsföretag som är auktoriserat kan inte jobba med civila spanare som ligger och gömmer sig. Man vill inte ha en verksamhet som kan uppfattas som att den tagit över eller tränger in på ett område som är avsett för polisen att utföra. Vi vill inte ha en förvirring i samhället kring vem som är polis.

– För polisen är det här omgärdat av en mängd regler som rör rättssäkerhet och förutsägbarhet. Om vi ska spana så ger vi poliserna utbildning för det, och ska de fotografera folk eller ingripa så ska de följa vissa regler enligt rättegångsbalken, säger Lars Sjöberg.