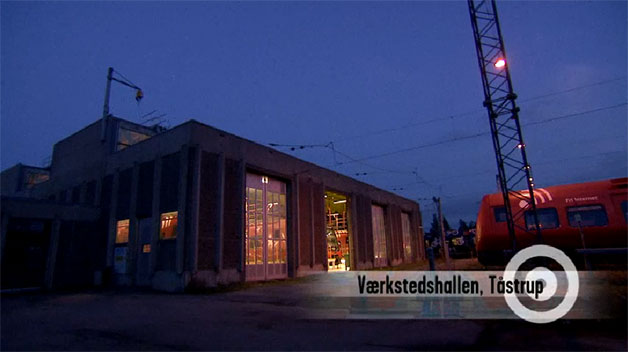 In Danish.
Jan Gintberg tager den humoristiske temperatur på landets mest udskældte offentlige virksomhed, DSB. Her inspicerer han problematiske IC-4 tog i Aarhus, finder frem til Danmarks mindste trinbræt i Thy og opsnuser "falske besættelser" på Københavns Hovedbanegård. Baseret på sine oplevelser slutter Jan Gintberg af med at optræde for de mennesker, han har mødt, i jagten på selvironien og den lille forløsende latter. Vært: Jan Gintberg
http://www.editionpatrickfrey.com
http://www.urbanpeople.com/
In 2012 KCBR's sprayers were busy enhancing Zurich's cityscape and it's rail network. At the end of last year, they dropped a documentary of their endeavors into the mailbox of art publisher Edition Patrick Frey. Just a couple of weeks later, before the paint on the trains had even dried, their book
Live Life Like KCBR was published. Over one hundred images and a report by the 'Das Magazin' Journalist Daniel Ryser provide an in-depth insight into the work of what is probably Zurich's most active graffiti crew.
Amateur Magazine
Graffiti på graffiti på graffiti… Först ett foto där graff blir övermålat av nått pensionärsgraffitigäng. Sen BLAM! En tag av NER, rakt över fotot.
From betongliv.
More than eight places have been vandalized so far. Denmark Police are installing cameras around town and pulling extra shifts, looking for anthing suspicious.
American local news at it's best. From nbc26.