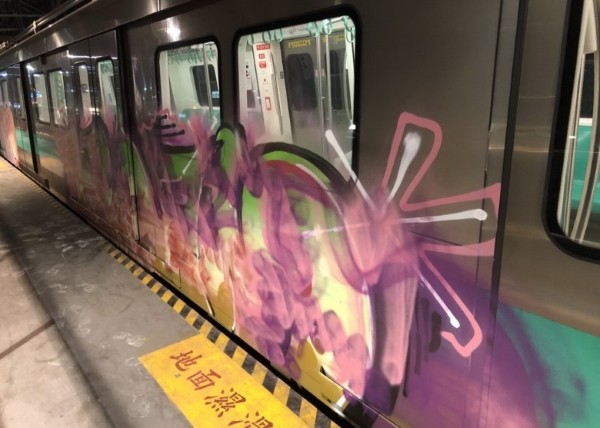 I am sharing a few quotes from this article detailing a fascinating incidence from the 12 of April in Taiwan.
[…]staff at the Kaohsiung Rapid Transit System's Daliao Machine Factory were shocked to find two MRT carriages had been spray painted with three large graffiti patterns.
[…]Police said that the three mean wore masks, long sleeve shirts, ball caps and carried backpacks. When they left the scene of the crime, they walked on foot for four kilometers.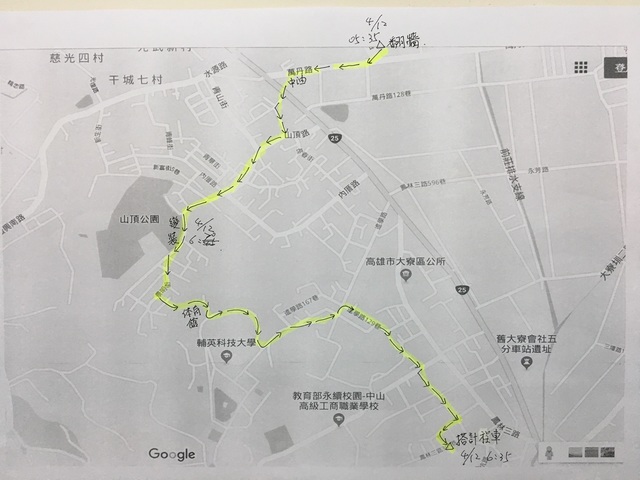 […]As they left the scene, they dodged surveillance cameras and deliberately took alleys that did not have such cameras. When they reached a park in Daoliao District they took off their jackets and changed their clothes, before proceeding to the back of Fooyin University where they walking around the campus before going out the front gate.

When they saw the guard at the gate, they pretended to be doing morning exercises, and then took a taxi.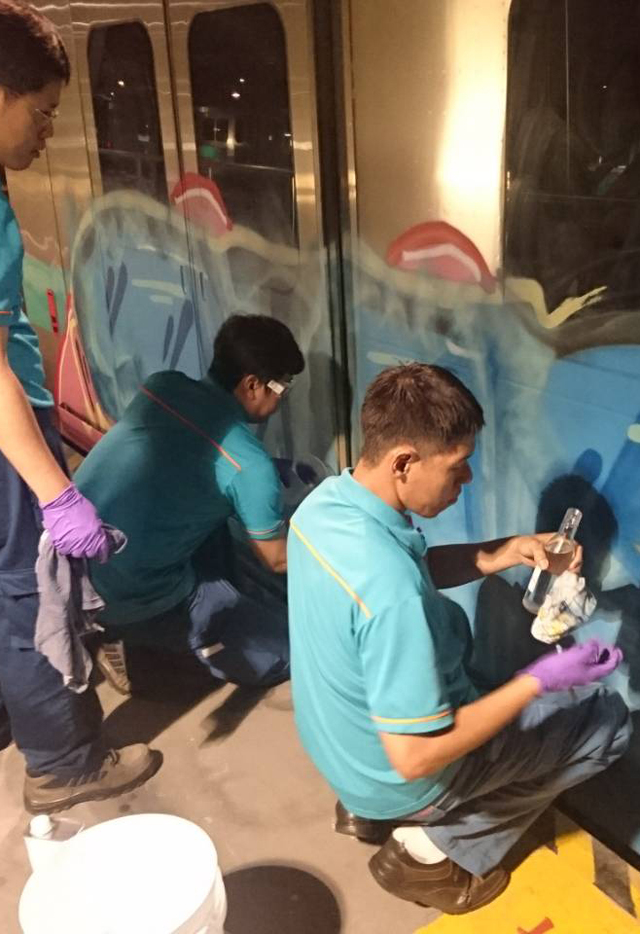 It took over 150 KRTC employees to restore the carriages to their original appearance before the vandalism occurred.
Taiwanese articles with video. 1 – 2.
It also seems the police are confusing the 3 men with Utah & Ether's Probation Vacation in Taiwan. Released 2 years ago.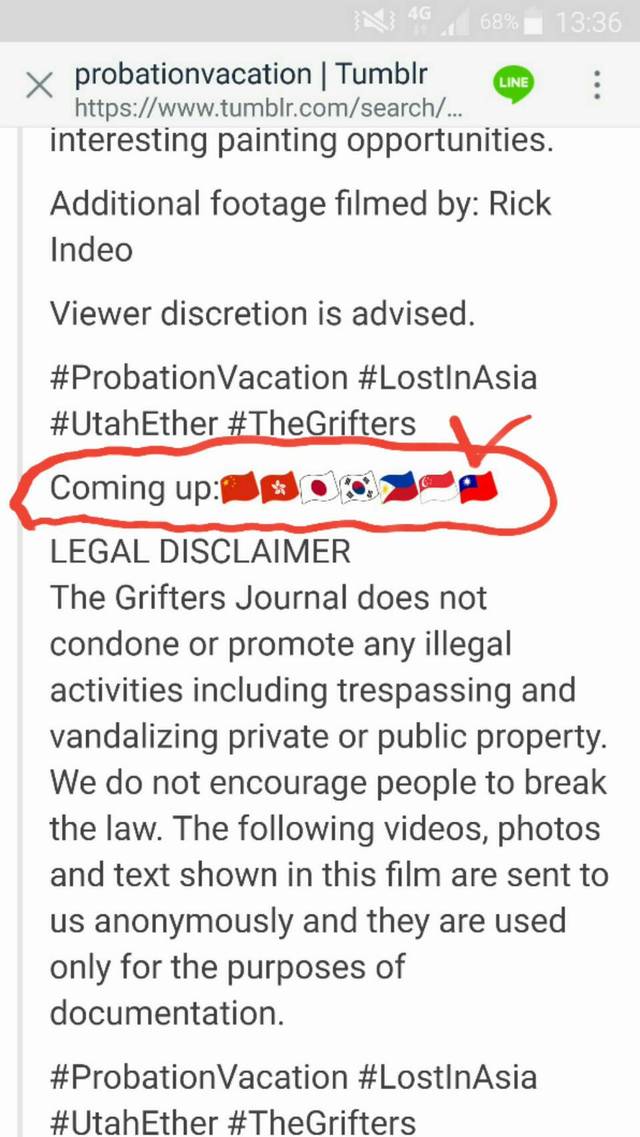 Police identified the three suspects as three male Spanish nationals all over the age of 30, who were accompanied by one Spanish female. Prior to their trip, they posted on a Tumblr page that they would come to Taiwan and Hong Kong to "create."