Graffiti actions from Copenhagen.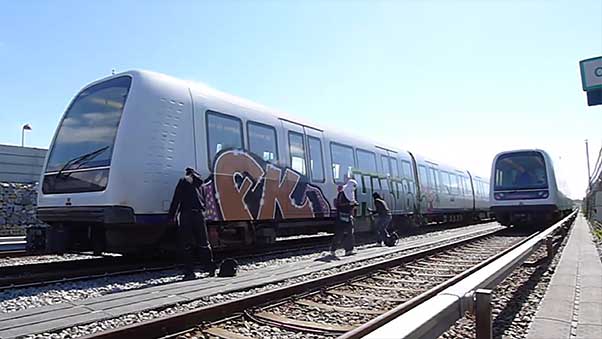 It has been a long time since we sat down and had the pleasure of talking to the Danish old school legend and abstract graffiti pioneer Avelon31. We are glad to announce that our interview series is still on.
The Kim Matthiesen interview series highlights the stories of people in the graffiti world that we find important. Not because they can make the most high-tech super glossy futuristic piece and have the most Instagram followers. But because they somehow at some point made a difference. A difference that we think and believe is important to recognize and tell the story of. This is to share the knowledge and history of writers, whether they are active or not, to the future generations. This is not a focus series on the most famous and upcoming graff writers, this is a way of telling a story and focusing on something we find important! Because it is important!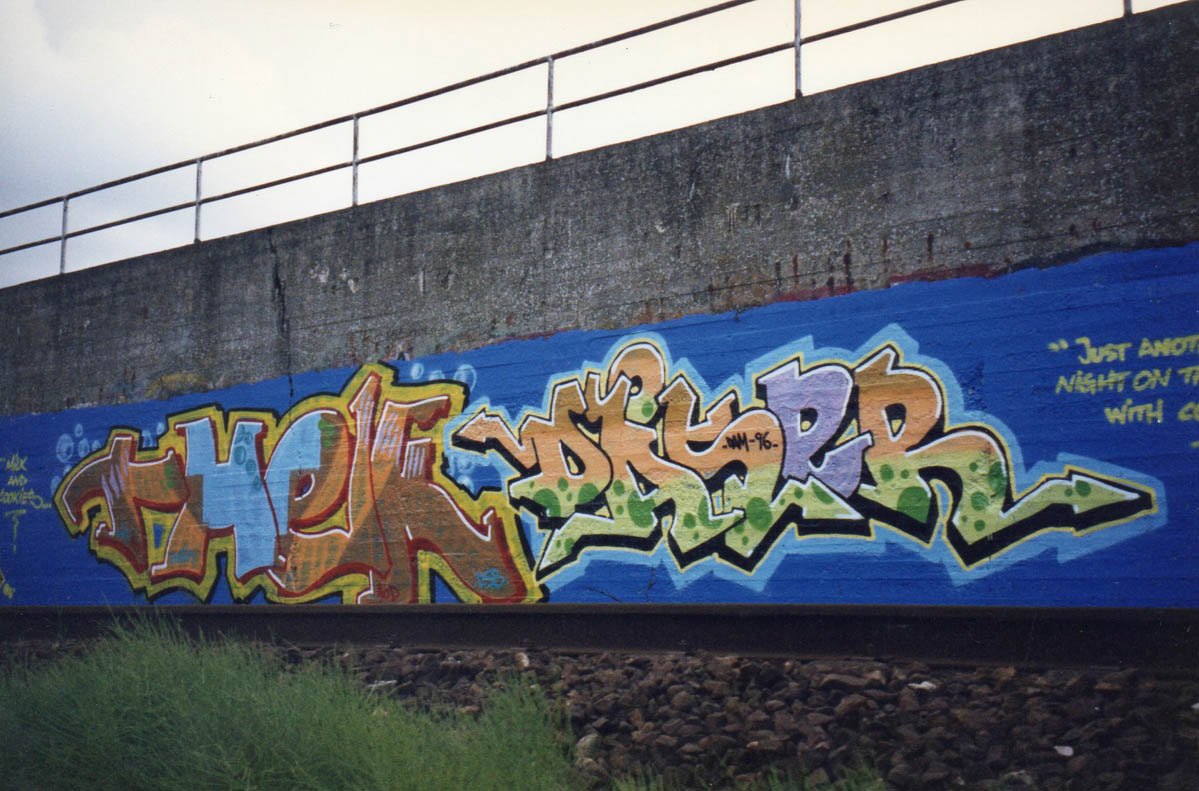 Dåser is a name that can not be avoided, in the context of Danish Graffiti History. Dåser is one of the only writers in Denmark, that actually uses one of the Danish unique letters in his name, Å. If you are from what could be called the second generation of graffiti writers growing up in Jutland, Denmark during the 90's the name Dåser is something you know for sure. It was a name that was everywhere, some of the old pieces from that time can still be seen out there somewhere in Denmark and even in Basel along the tracksides under tunnels and bridges. Dåser stood for good quality pieces by the tracks and on the trains.
Then all of a sudden in 2012 he was back! The name Dåser popped up on the internet in the form of a blog showing only Dåser pieces. A lot of them! Never before seen photos. What did this mean? A comeback? Then it stopped with a small statement. That could mean everything.
In 2013 I accidentally met the man behind the name Dåser. He told me not to expect a comeback, he just felt like showing his work from back then. That inspired the idea for this interview, to hear the story from himself in his own words.
It is with great pleasure I present to you the interview with Dåser One from the Dam Crew.
ARL: When did you start painting and why?
I started painting in the eighties, and was quite active from 1994 until 2000. I lived in Århus and later in Odense at the time. Painting bridges along the railway tracks was my great passion.
ARL: For many years you where out of the picture and not visible at all, and then all of a sudden you came back? Why? What triggered your comeback?
There is no comeback! I am no longer a writer. The last few years I have done a couple of pieces, just having fun.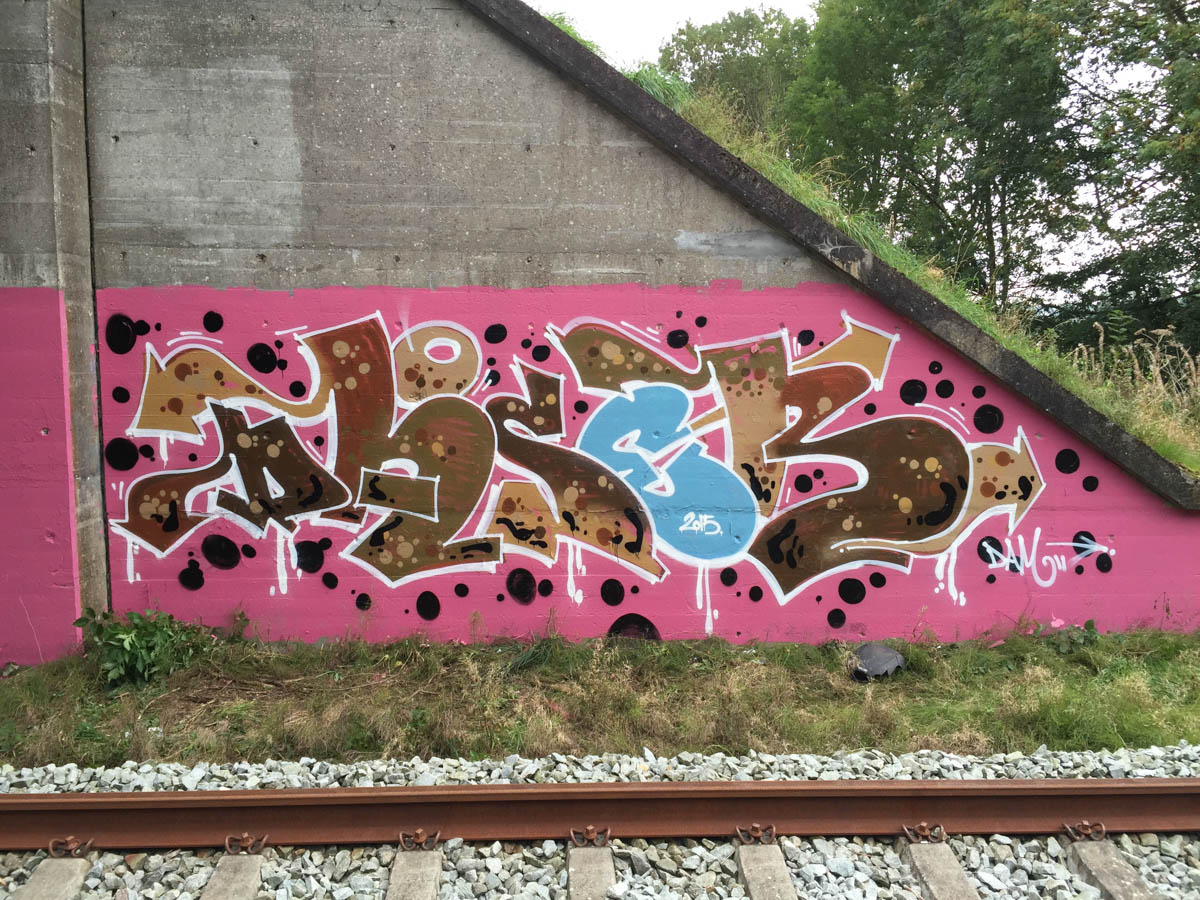 ARL: In your real active period of the Dam crew You, Thek, and Swet was All over! Especially Jutland, Århus? Tell us about the crew?
Swet and I shared a apartment in downtown Århus. There where many writers visiting, lot of roller paint, quick cans in the freezer and Faxe kondi. Thek was a regular guest and it was only naturally that he joined the crew. Your main goal was color pieces at the Jutland tracksides. Occasionally we would hit a train. During the winter we did silvers and destroyed noise fences with scrap cans.
This Interview is much longer. Click here to read.