Fuck blomster og chokolade – mal et piece!
Kaos: Exploration. HAM metro • 6.4.2016→ • tickets 0€

Swedish graffiti artist Kaos paints in HAM Metro gallery, Kamppi, Helsinki. The piece is part of Kaos: Exploration exhibition. Exploration is produced in cooperation by HAM and Make Your Mark Gallery.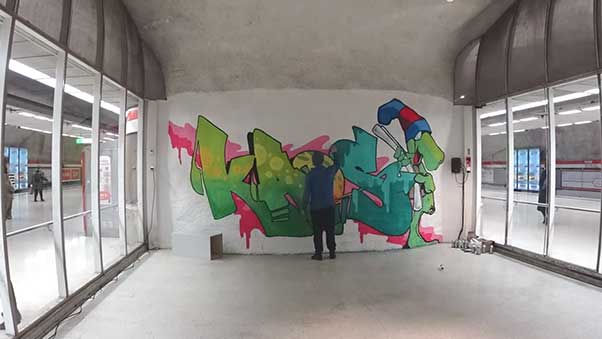 Lika lika som olika
Wall painting at youth center Friberga, Stockholm. Artist: Gouge
Music: The Ghetto (Interlude) – Guilty Simpson
Väggmålning gjord på Friberga gården i Stockholm. Illustration med spray och akryl.
Timelapse from July 2014.
Painted at Snösätragränd outside Stockholm.
Music: Proleter – April Showers.
yashone.se
instagram.com/linuslundin